CakerHQ for Baking Businesses
We're called CakerHQ but we're about helping all bakers that make custom bakes streamline their business administration systems.
We're the one-stop-shop for your clients to find you, message you, request a quotation, receive your quotation, book their bake with you, pay their deposit and pay their balance.
We take care of collecting the deposit and balance payments on your behalf, and we even follow up with the client if their payment fails for any reason. 
We enforce the CakerHQ terms and conditions including the Cancellation Policy.
You respond to messages and provide quotations within CakerHQ and work your magic in the kitchen!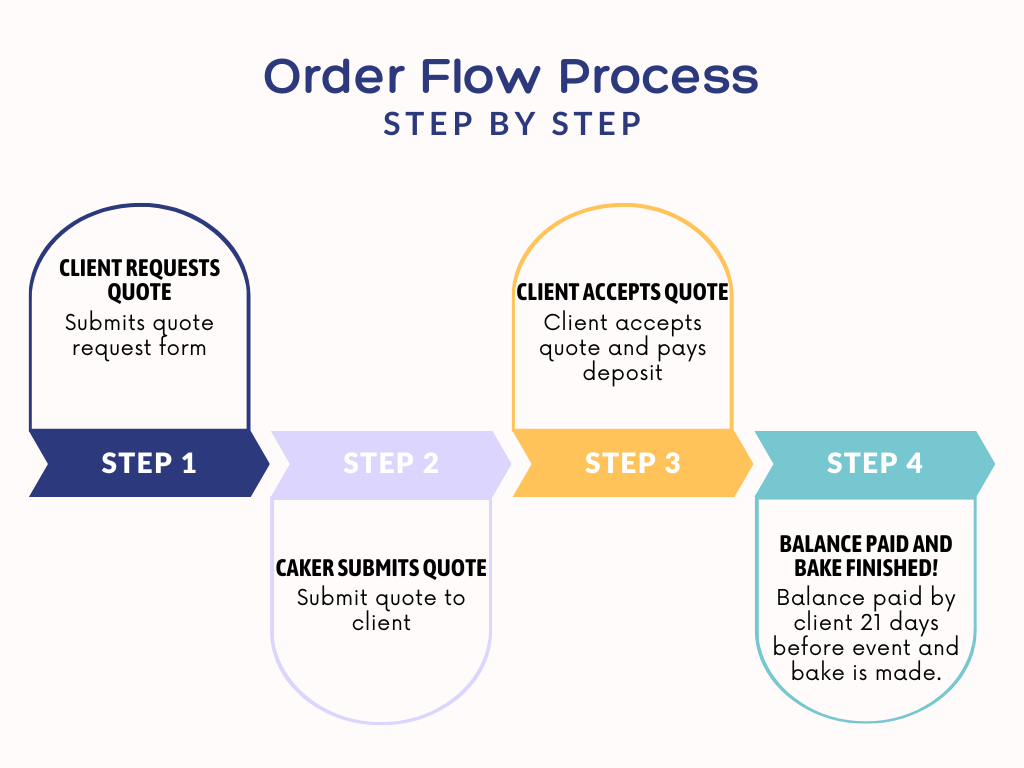 Learn more and sign up for a free 2-month trial of CakerHQ here.
Looking for your perfect cake?
Our bakers are ready to make you your special cake, just the way you want it!
Rate this article!
(0 ratings, average: out of 5)